Inside the giant panda research centre.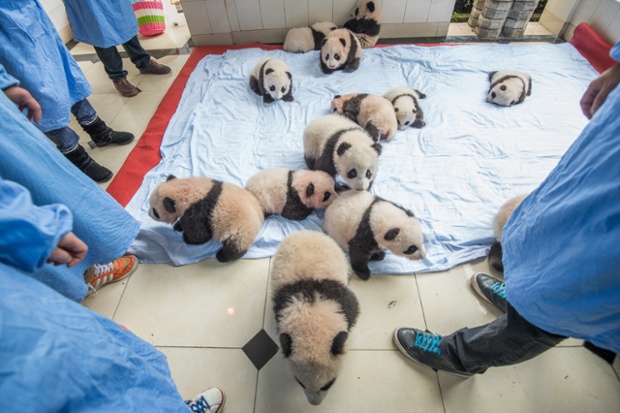 Photographer Ami Vitale was allowed exclusive access into the Wolong National Nature Reserve managed by the China Conservation and Research Centre for the Giant Panda as it trains pandas to be released into the wild.
While only about 1,600 giant pandas exist in the wild, the centre is the brain child of Director Zhang Hemin and has been successful at teaching them to survive in the wild by mimicking conditions of their natural habitats. Zhang Xiang became the first female panda to be released into the wild. These pictures show the extraordinary lengths the keepers go to with the pandas
Fourteen panda cubs displayed on a blanket at the Bifengxia Panda Centre.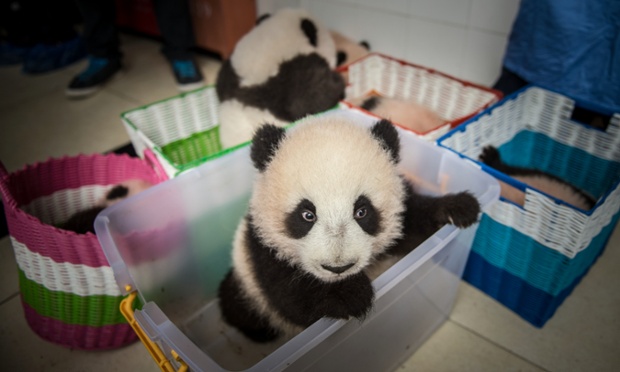 A baby panda at the breeding centre.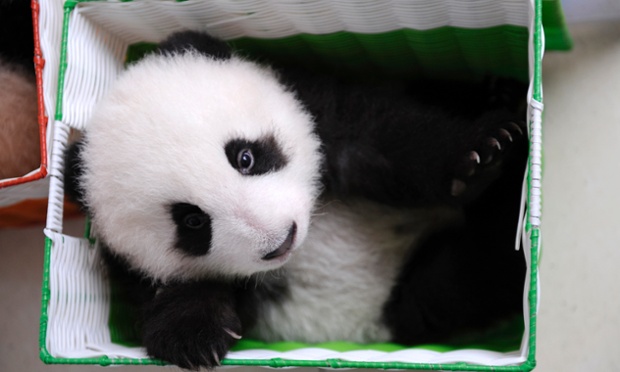 A captive-bred baby panda sits in a basket.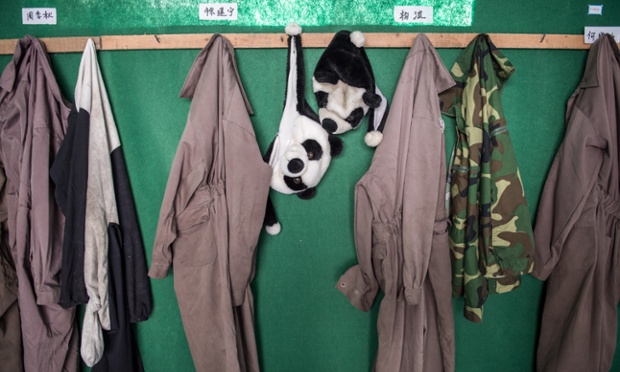 Panda costumes hang at the Wolong National Nature Reserve. Keepers who interact with the pandas must wear costumes in order to mimic conditions of the wild. The costumes are made to smell like pandas too.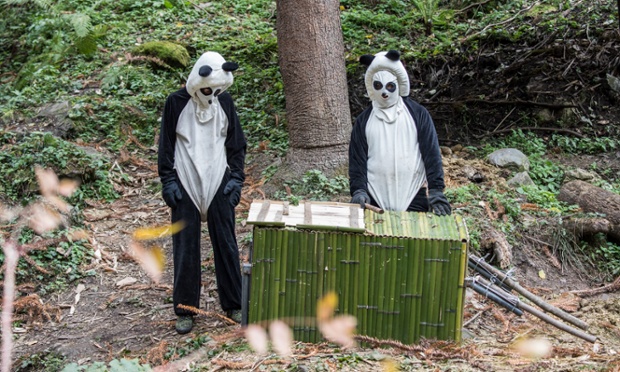 Keepers move a panda to a new part of the reserve as part of its training. Pandas learn to find their own food and water, look for shelter and become away of their environment.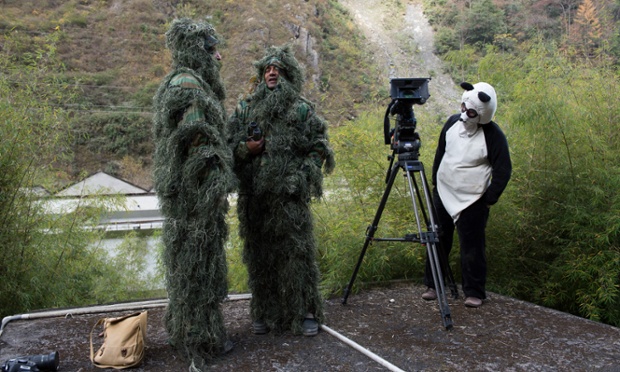 Director Nicolas Brown and Dr. M. Sanjayan, dressed as trees, wait with cameraman Robin Cox in the panda suit to film a new series to air next year on wildlife & humans for PBS and National Geographic TV.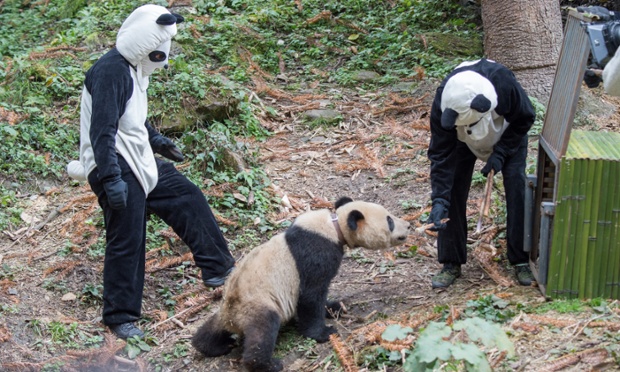 As the pandas develop, they are moved to more complex areas to continue their training.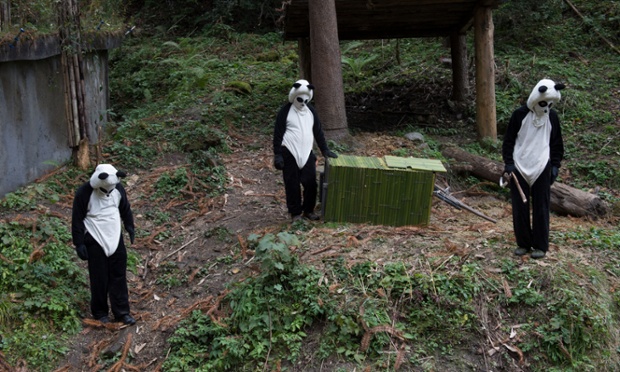 A panda is moved to its next level of training.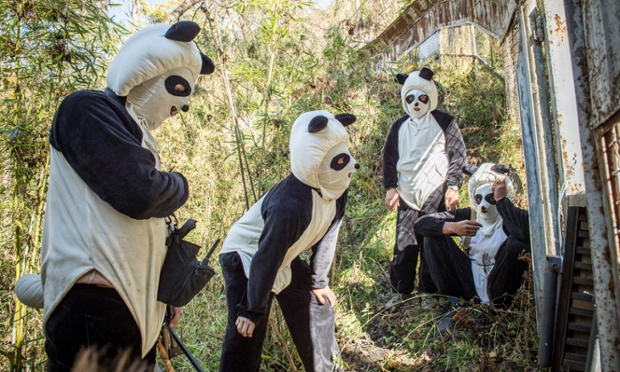 Panda keepers wait for a panda to leave its cage into the Wolong National Nature Reserve.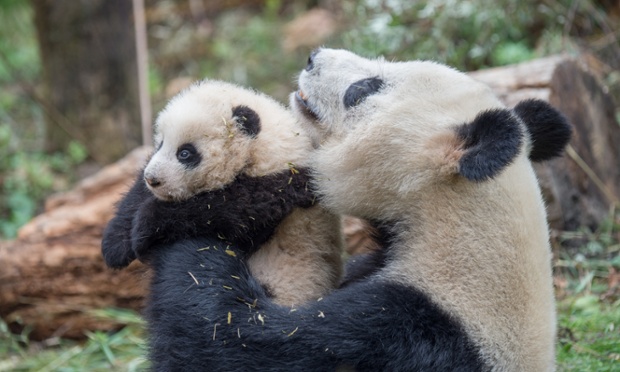 A captive-born panda named YeYe holds her young cub who will be trained to be released back into the wild.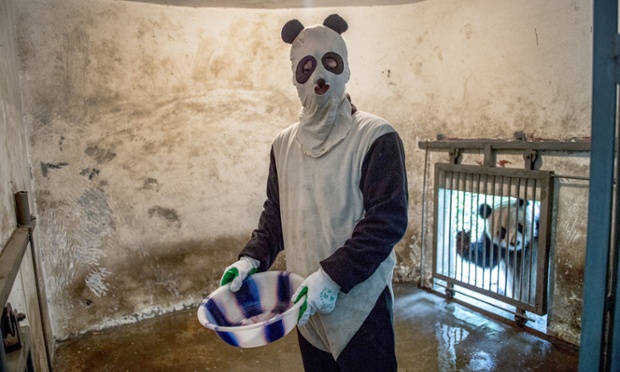 A keeper in disguise cleans a panda enclosure under the watchful-eye of a real panda.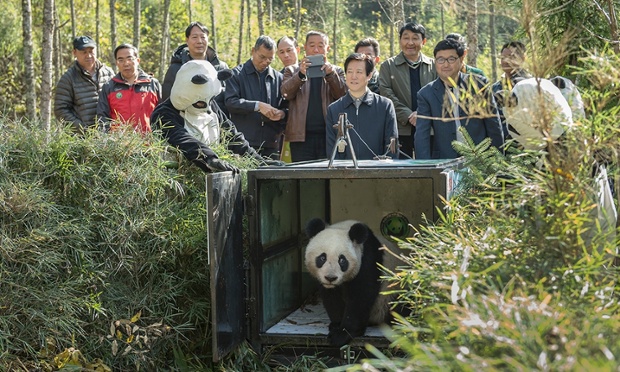 Two-year old giant panda Zhang Xiang was trained for 26 months at the centre before being the first female panda to be released into the wild in November 2013. If all goes well, she may be the most famous panda that no-one, save a handful of scientists, will ever see.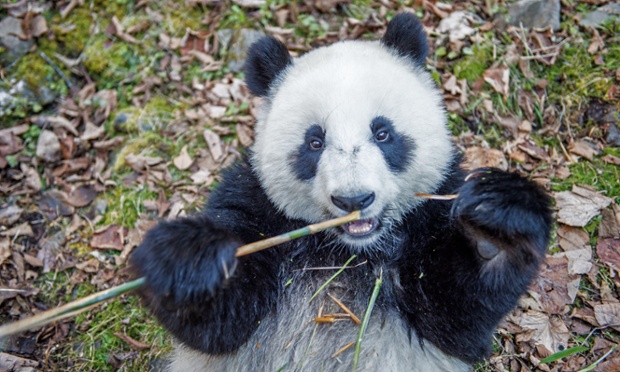 Share thees lovely photos with your friends.
Source