The World Cup In 35 Funny Pictures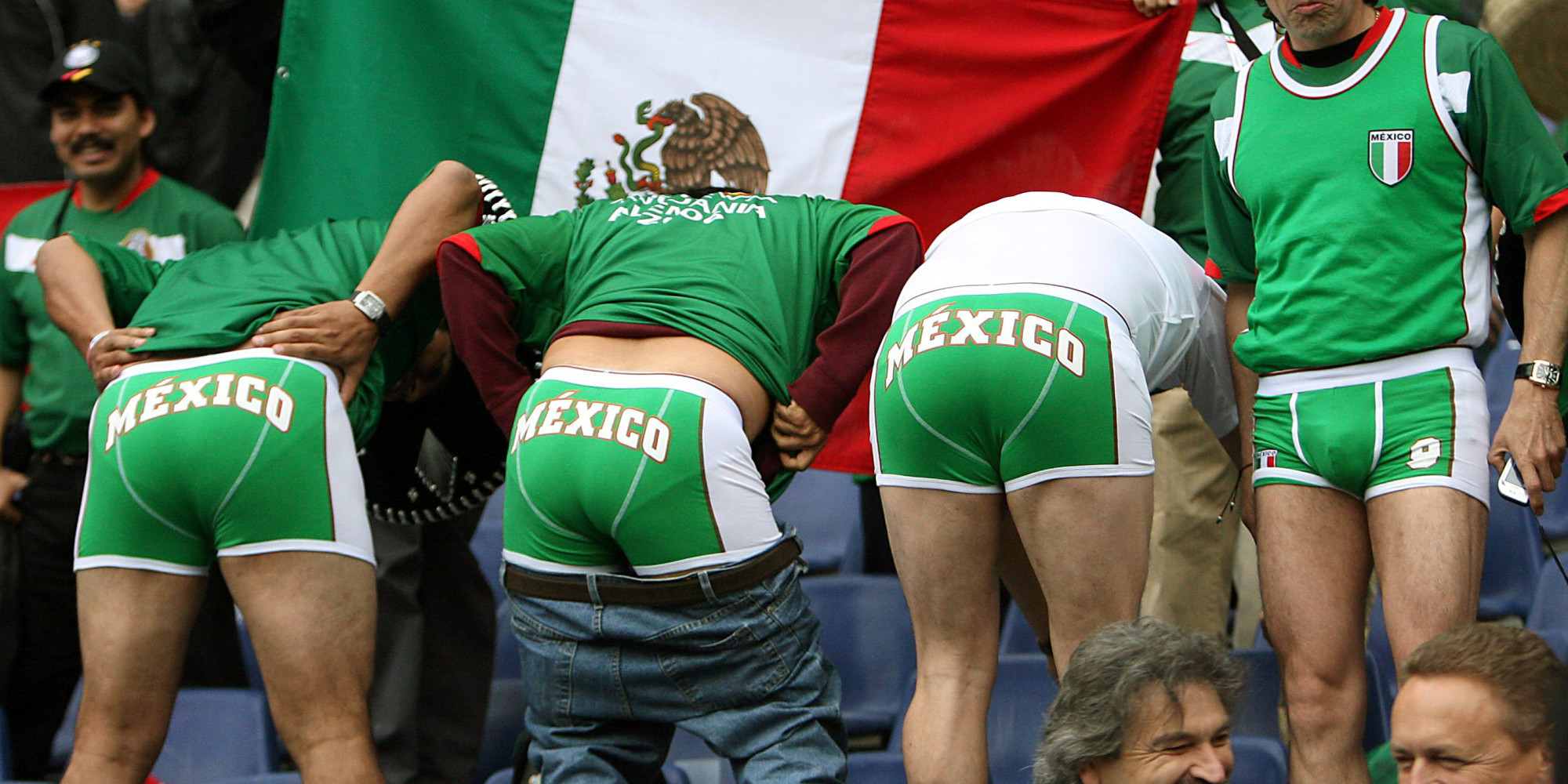 Well, we say 'history' - but we mean 'a history since 1966'. Because that's the only year that matters, right? From footballers' antics to some of the most colourful fans, enjoy the lighter side of a game that's famously not a matter of life and death - it's more serious than that.
1990 - Gazza charms the photographers during England's Quarter Final against Cameroon.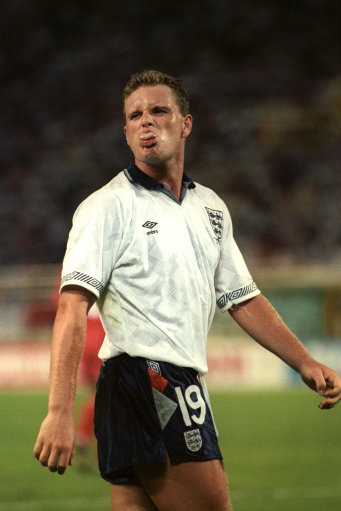 1998 - Glenn Hoddle works out exactly how long he's got left as England manager.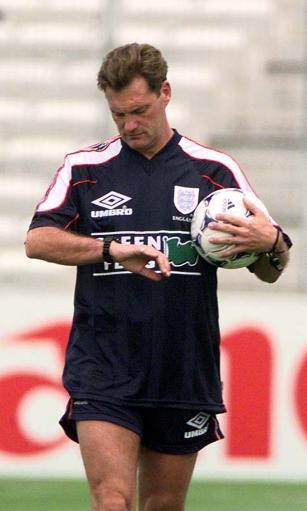 1986 - Mexico field their youngest ever player.(Just kidding. He's the mascot!)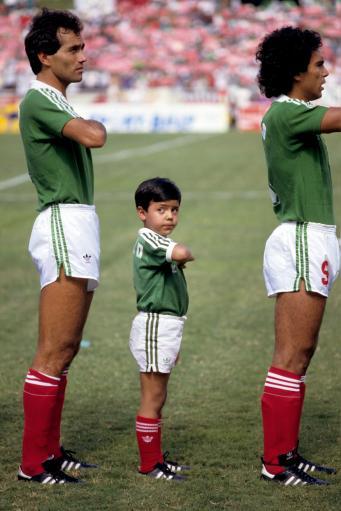 1974 - The scoreboard of the Yugoslavia v Zaire game runs out of space - because Yugoslavia won 9-0.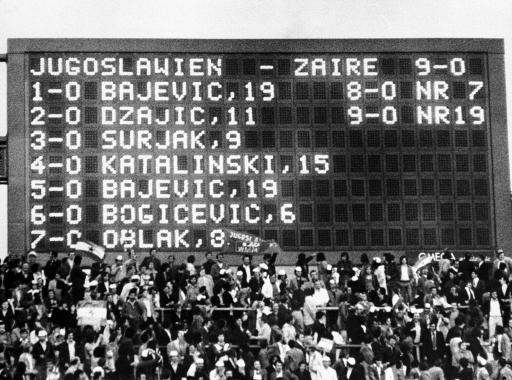 1986 - Peter Beardsley makes friends with two Mexican policemen. The two Mexican policemen don't look too happy about it.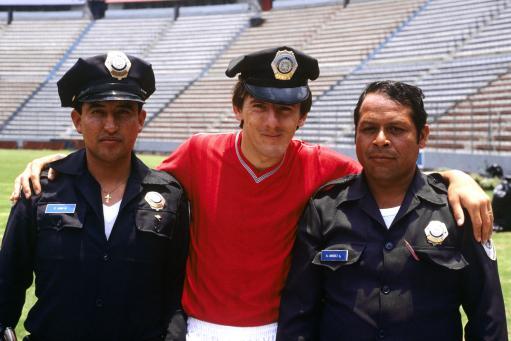 2002 - USA's Clint Mathis demonstrates how Americans tell linesmen to get new specs.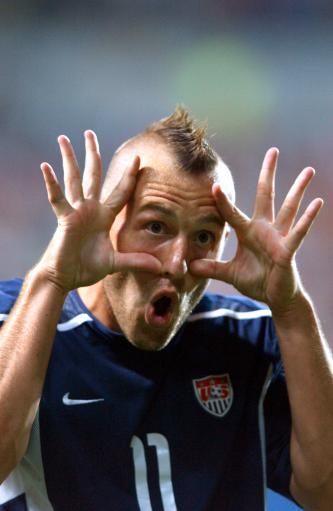 1996 - Andy Gray takes a break from commenting on England's qualifier against Moldova to show his disgust at the state of the Moldovan toilets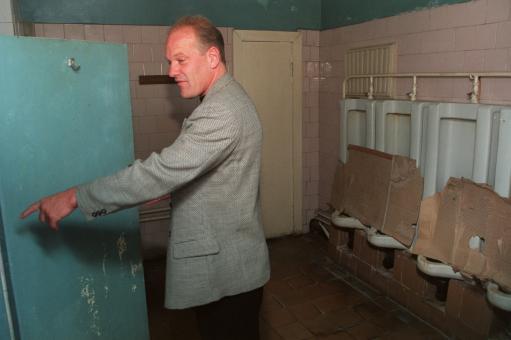 1992 - It's England vs Sweden. And we don't just mean on the pitch.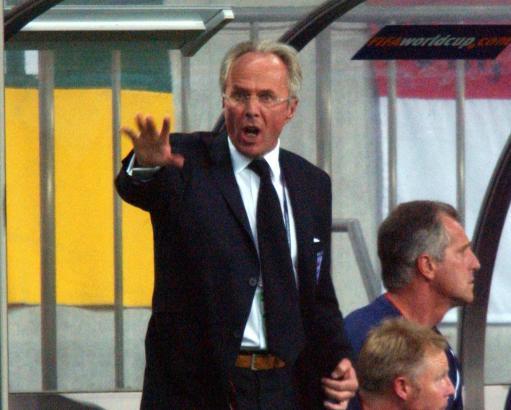 1981 - English football referee Pat Partridge shows goalkeeper Christov who's in charge during Bulgaria's qualifying game against Austria.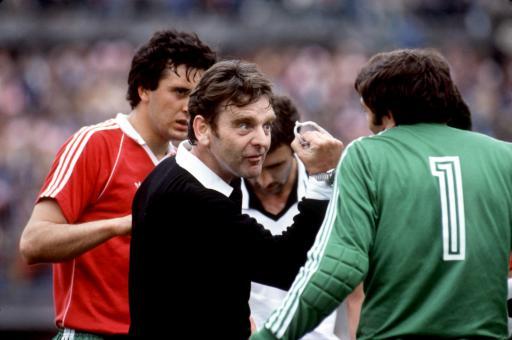 1986 - England's Steve Hodge considers 'the Maradona tactic'.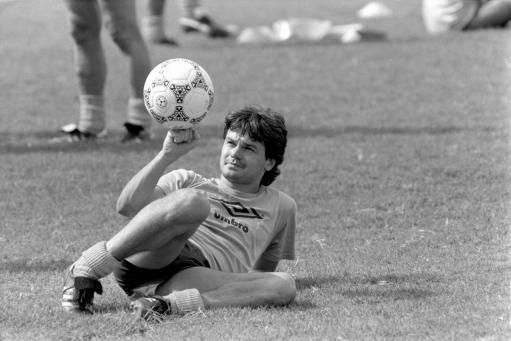 2010 - Fabio Capello shouts during England's game against Algeria, and once again proves that he doesn't go blue in the face - he goes orange.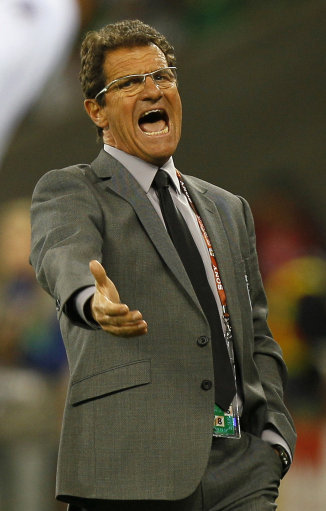 1974 -Of course, back in 1974 it was Fabio who was getting told off.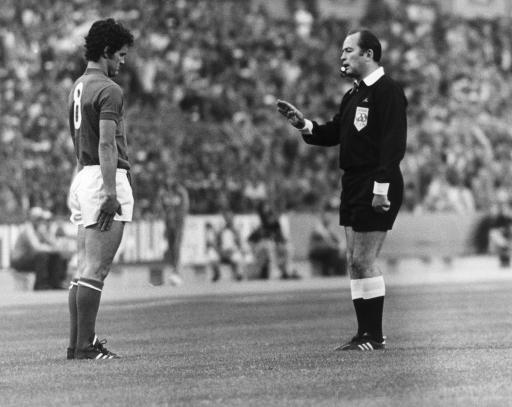 2002 - Paul Scholes gives it his all at a news conference on Awaji Island.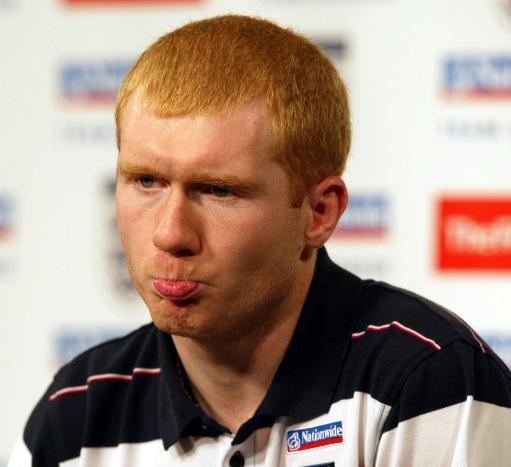 1999 - England unveils its secret weapons when bidding for the 2006 World Cup: Gary Lineker, Bobby Charlton, Kevin Keegan and... erm... Hugh Grant?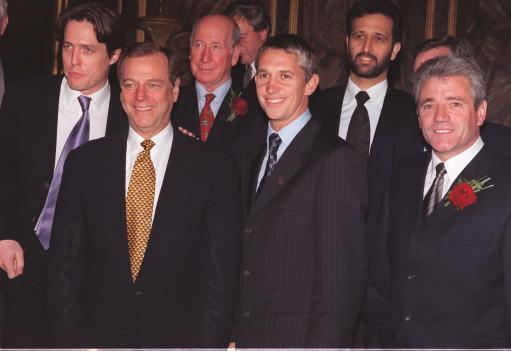 2010 - England draw against USA. Say no more.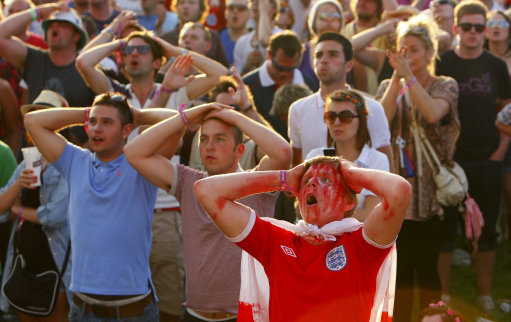 1994-Referee Jose Torres Cadena chases a beach ball during the quarter final between Germany and Bulgaria. If only England could have played with this during its qualifiers...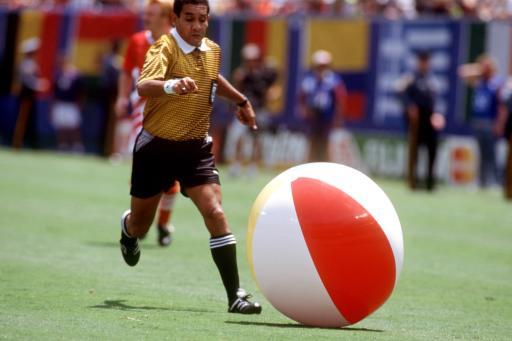 2002 - Ireland's Kevin Kilbane watches manager Mick McCarthy showing off his moves ahead of their opening match against Cameroon.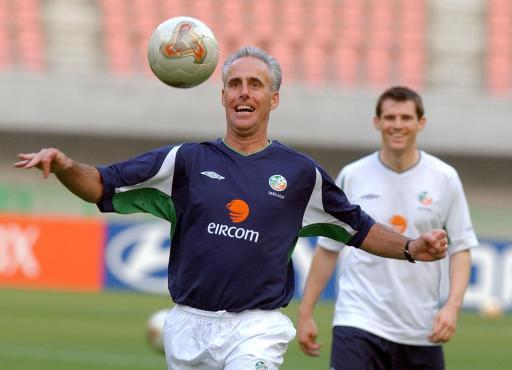 1993 - "Do you know how to score a penalty?" "You hum it, I'll play it!" Yes, England's Paul Ince tinkles the ivories at the team hotel ahead of the World Cup qualifier against Turkey.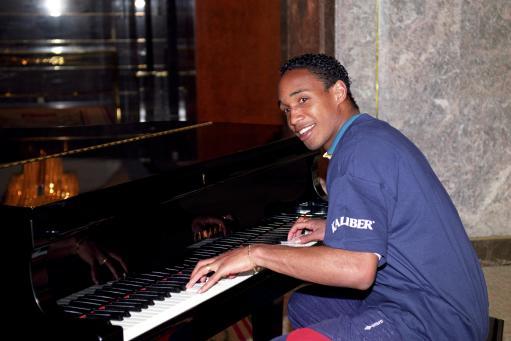 2002-No, Becks hasn't just been pooped on by a bird. That's his hair.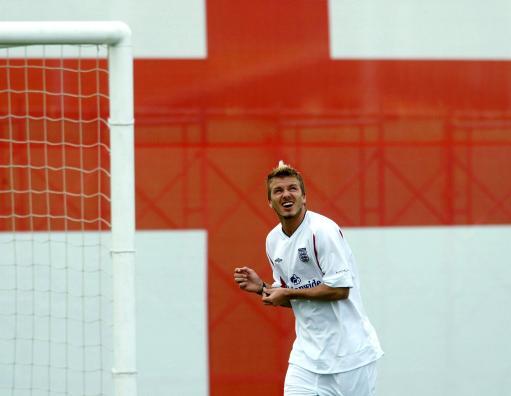 1966 - Portugal's Vicente Lucas pushes teammate Jose Torres around their training ground in a wheelbarrow during a break from training. Ah, life was so much simpler back then!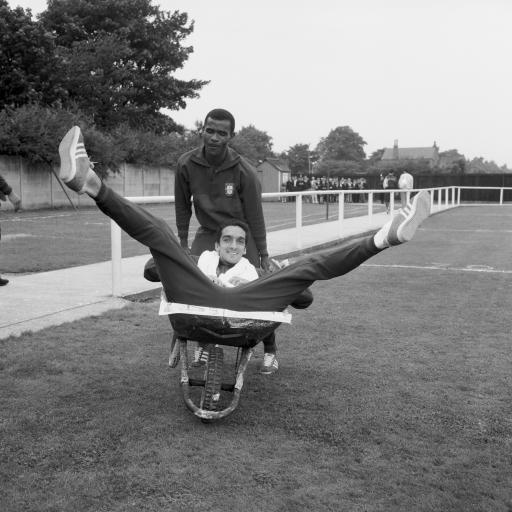 1986 - Dejected England fans - and a policeman - look on as their team lose to Portugal.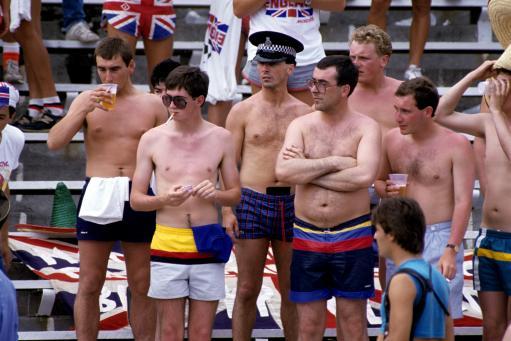 2005 - Sven Goran Eriksson enjoying the draw for the 2006 World Cup.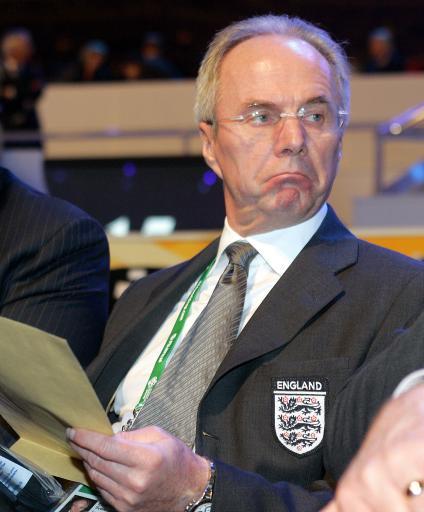 2010 - Nope. No idea where these fans are from. Anyone..?
2002 - Michael Owen scores against Brazil. David Beckham is quite happy about this.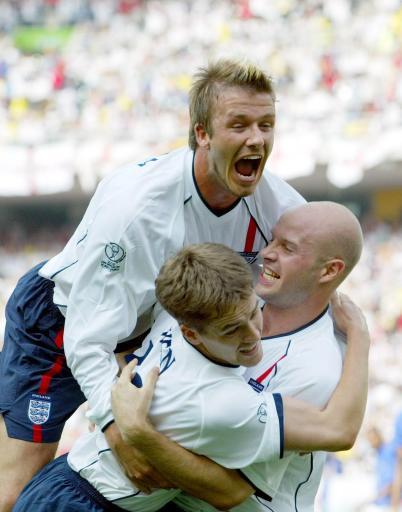 2006 - England football fans, including Tony Blair, watch the England team take on Trinidad and Tobago.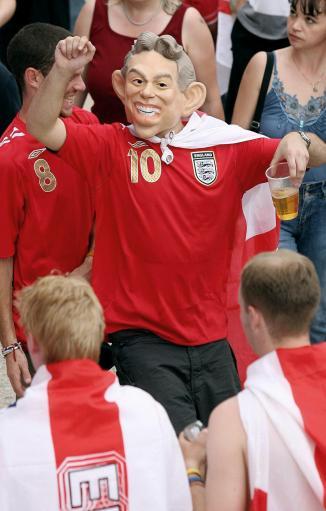 1986 - Bobby Charlton arrives in Mexico for the World Cup, looking rather more 'Tex' than 'Mex'.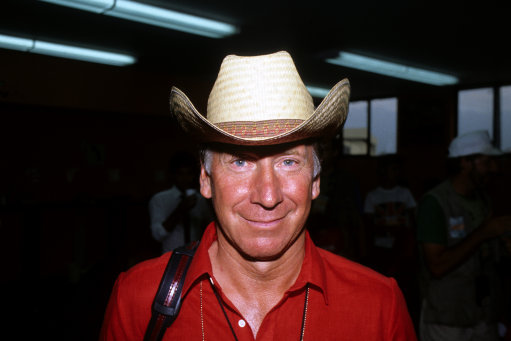 2002 - Terry Butcher relaxes with Wilbur Smith.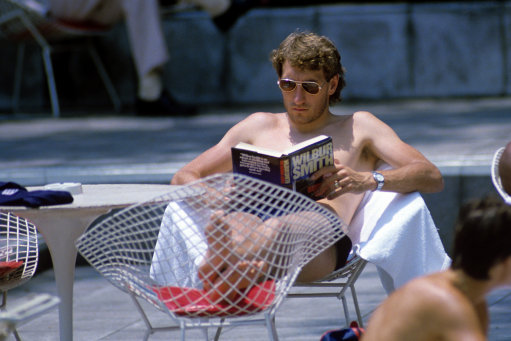 2006 - Crouch takes time off from doing 'the robot' to have a pop at Ronaldo during the quarter-final between England and Portugal.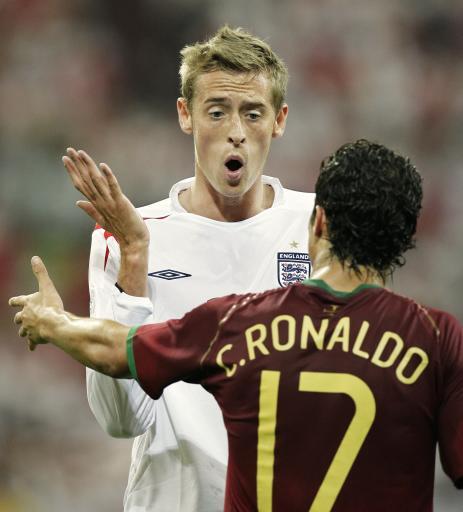 1986 - At last, an answer to the question "How many Scottish fans can you fit in a VW camper van?"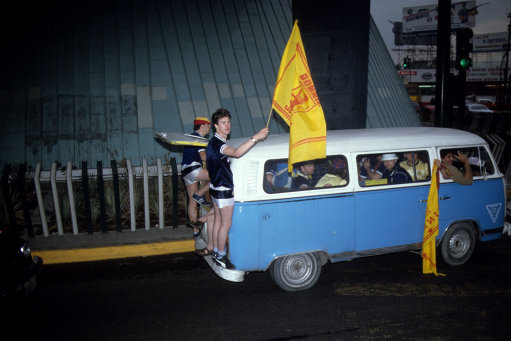 2010 - And you thought YOU were an England supporter...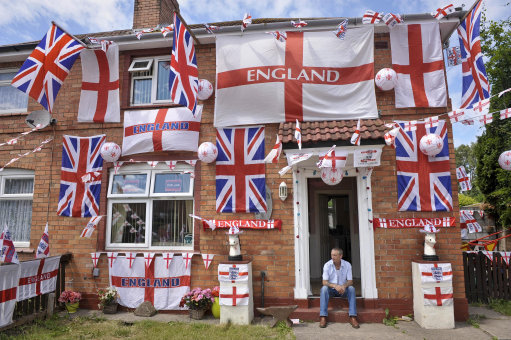 1982 - West Germany's goalkeeper Harald Schumacher gives the ladies a thrill.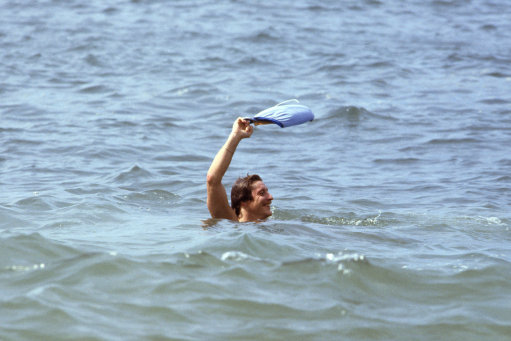 1970 - German international footballers Uwe Seeler and Karl-Heinz Schnellinger get in the team - and Mexican - spirit.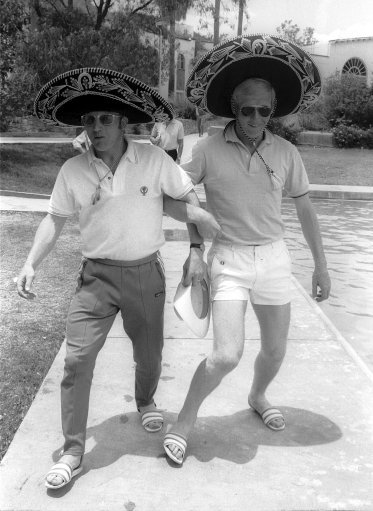 2006 - Steven Gerrard takes a tumble at training camp.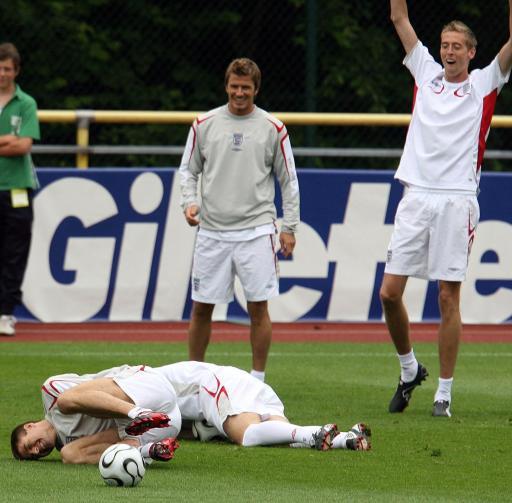 2010 - Just a normal England fan.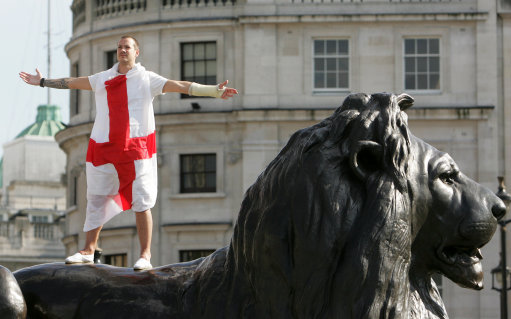 2006 - Just some normal Mexican fans.